We were delighted to bring you the webinar: An Introduction to Nitrite in Excipient Testing to Accelerate Route Cause Investigation of Nitrosamines.
This exciting event included presentations from: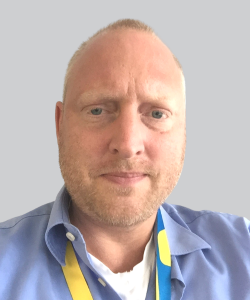 Name:Dr. Joerg Schlingemann
Title/Organisation:Merck
Bio: Joerg Schlingemann is a Director and Principal Expert for Quality Control Systems within Merck KGaA's / EMD Serono's Healthcare Quality Unit. Joerg studied Molecular Biology in Uppsala and Heidelberg, where he completed a Doctorate degree at German Cancer Research Center in 2005.
He has 14 years of experience in the pharmaceutical industry from various roles within Quality Control and Quality Assurance. Since late 2019 Joerg is leading EMD Serono's analytical activities for N-nitrosamines. Joerg is married and has three children.
Presentation Title: The role of Nitrite in Avoiding N-Nitrosodimethylamine Formation in Metformin Pharmaceuticals
Presentation Abstract: This presentation will cover the following points:
General introduction to nitrosamines
Role of the amine precursor DMA
Role of nitrite from excipients
Analytical challenges
(Possibly: The next big thing? Complex nitrosamines derived from APIs and their impurities)
---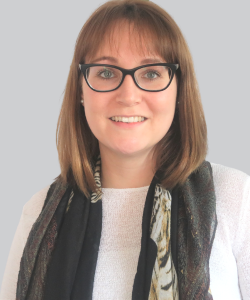 Name: Grace Kocks
Title/Organisation: Principal Application Scientist, Lhasa Limited
Bio: Grace joined Lhasa Limited in 2013 as a Database Scientist after graduating, with a BSc (Hons) degree in Human Physiology, from the University of Leeds.
Grace continues to build on Lhasa's strong reputation for facilitating data sharing and is proud to co-chair two industry data sharing consortiums, including the Nitrites in Excipients database.
The Nitrites in Excipients database was established in 2020 and collaborates with numerous organisations to increase the knowledge and data available on this new challenging topic.
Presentation Title: Pre-competitive sharing of nitrites in excipient data
Presentation Abstract: This talk will provide an introduction to the Nitrites in Excipients data sharing initiative and will demonstrate the growth and success of the consortium to date.
With a short demonstration of the database, Grace will also share some initial results from analysis completed on nitrite data.
---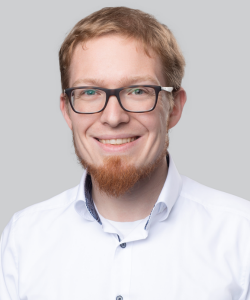 Name: Dr. Sebastian Hickert
Job Title/Organisation: Manager for analytical and preparative liquid chromatography, Merck
Bio: Sebastian Hickert is Manager for analytical and preparative liquid chromatography within Merck's central analytical department. He obtained his PhD in food chemistry from the university of Münster. Sebastian joined Merck in 2017 as senior scientist before moving to managerial roles. His team uses liquid chromatography techniques such as (U)HPLC, IC, SFC, TLC and others hyphenated to various detection options. Sebastian is married and has two children.
Presentation Title: Analyzing nitrite in excipients by ion chromatography and HPLC
Presentation Abstract: This presentation will cover the following points:
Introduction to both techniques, advantages and disadvantages
The importance of sample preparation
Examples of challenging excipients and how those challenges could be solved
---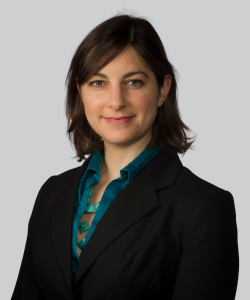 Name: Dr. Elizabeth Tocce
Job Title/Organisation: Application Development and Innovation Engineer at International Flavors & Fragrances (IFF).
Bio: Elizabeth Tocce is an associate scientist for IFF Pharma Solutions and is an active member of the IPEC-Americas Nitrosamine Cross Functional Team and Quality-by-Design Committee.
Elizabeth Tocce joined the IFF Pharma Solutions team in 2018 as a Pharma Application Development Scientist. In this role, she provides technical support to pharmaceutical customers and project leadership on growth and innovation projects using IFF's pharmaceutical excipients. Prior to her role with IFF, Elizabeth was a research and development scientist for The Dow Chemical Company's Pharma & Food Solutions excipient business where she led R&D projects in areas of specialty oral solid dosages and quality improvement.
Elizabeth received her PhD in Chemical and Biological Engineering from the University of Wisconsin – Madison in 2011 and a bachelor's degree in Chemical Engineering from Purdue University in 2005. She currently lives in Ann Arbor, MI, with her husband and two kids.
Poster Title: Role of Excipients in Determining N-Nitrosamine Risks for Drug Products
Poster Abstract: Excipients may play a role in the formation of n-nitrosamines within drug products if the excipient contains nitrosating agents, like nitrites. Elimination of nitrosating agents in excipients may not be possible; however, collaborative engagement with excipient suppliers can aid in a drug product manufacturer's root cause investigations and possible mitigation.  
---