In our ongoing commitment to serving our members and delivering public value, Lhasa Application Scientists, Fernanda Waechter, Manya Arora and Rushali Shinde embarked on an exciting trip to connect with our valued members in India!
Travelling to two of India's most vibrant and influential cities, Mumbai and Hyderabad, the trio met with 8 of Lhasa's respected members across active pharmaceutical ingredient (API) manufacturing, within the pharmaceutical industry. These visits were an excellent opportunity for our colleagues to share insights and provide training on how to support decision making on drug safety using in silico tools.
Their first stop was Mumbai, also known as the City of Dreams. Here the trio had the pleasure of visiting Glenmark Pharmaceuticals, Abbott and USV. Rushali shared "I always enjoy visiting Mumbai as it's my hometown, Aamchi Mumbai. Born and brought up in a bustling metropolis that welcomes visitors and migrants from across India and the world. Mumbai, being a financial and commercial hub, has a large presence of the pharmaceutical industry. As I have worked there in the past, we received a warm welcome from all the members we visited as if I was one of them. It was a proud moment to represent Lhasa in my home country's pharma industry, like a bridge between two valuable entities, discussing Lhasa's tools and related topics."
Abbott, Mumbai commented on the visit "We were delighted to host the Lhasa team at our site. We had insightful discussions on upcoming products as well as an update on our current software usage. A refreshing exchange of ideas and a productive outcome. We look forward to continuing our collaboration with Lhasa."
Vinod Ramachandran, Senior Principal Scientist at Glenmark shared "Glenmark has been a member of Lhasa since 2007. Frequent trainings and mutual discussions nurture the strong relationship between Glenmark and Lhasa. The recent onsite training on in silico tools by Fernanda, Rushali and Manya was productive and enjoyable for both beginners and experts who attended this session. Apart from clear and concise explanations on the concepts of various in silico tools, the team delivered a detailed talk on acceptable intake limits of N-Nitrosamines in view with the recent development from EMA, and that was the most exciting part of this training."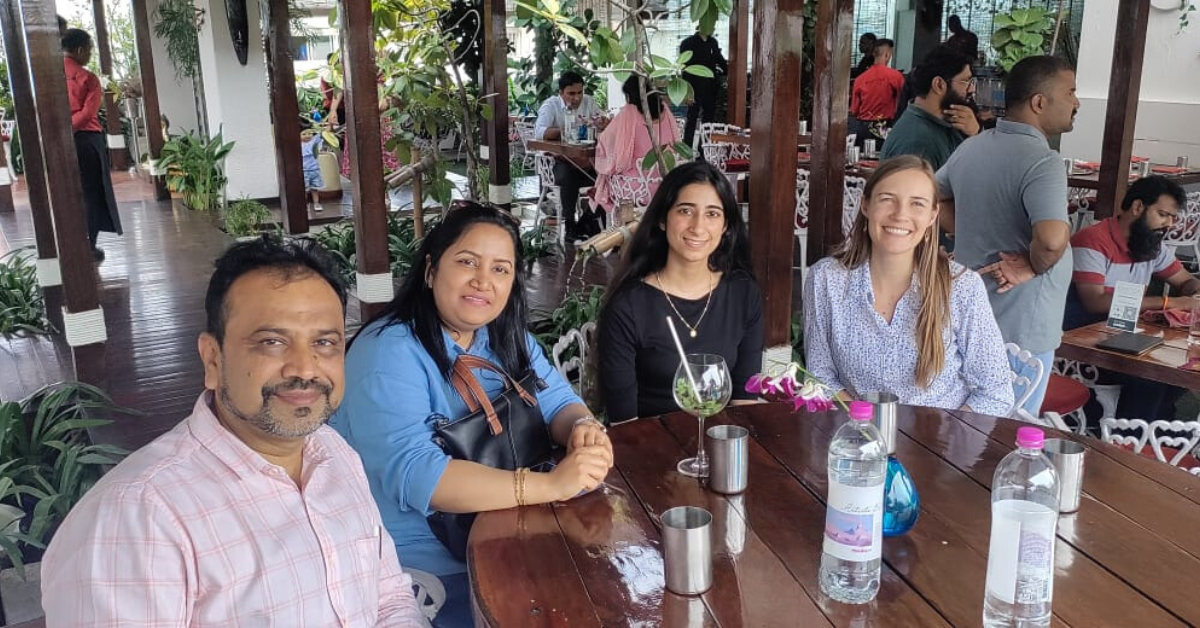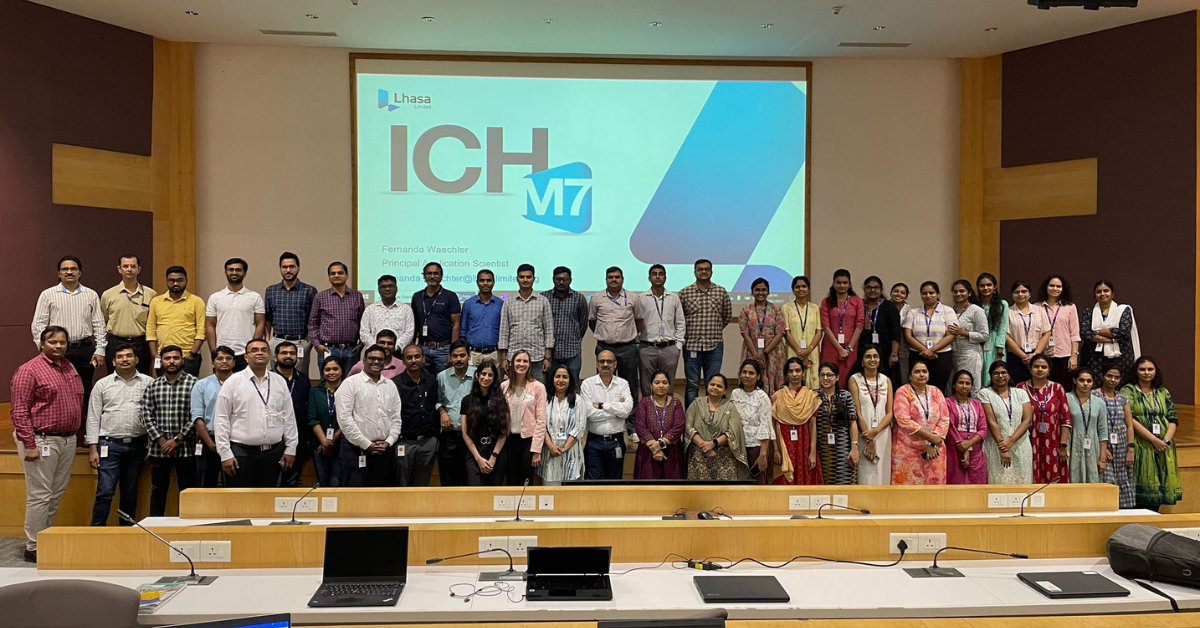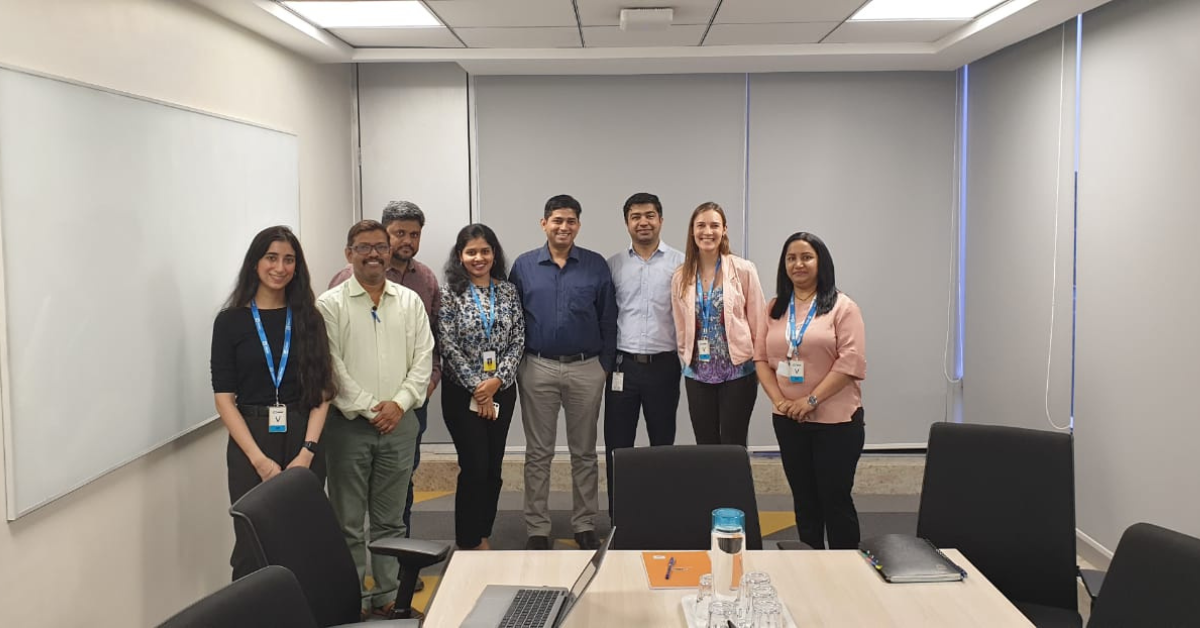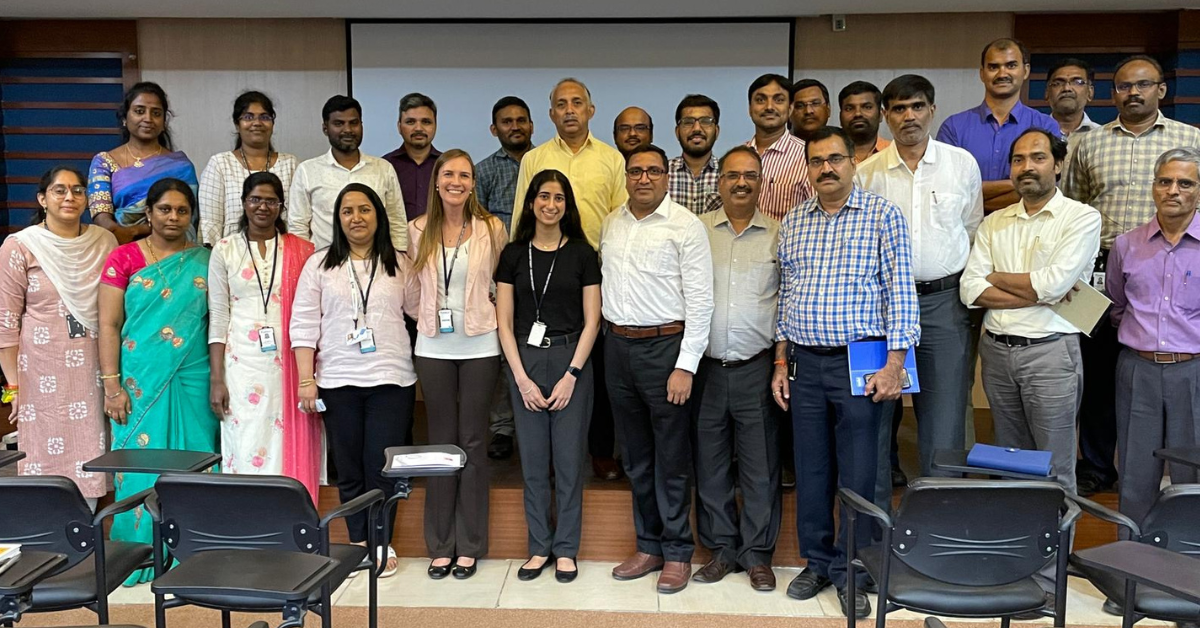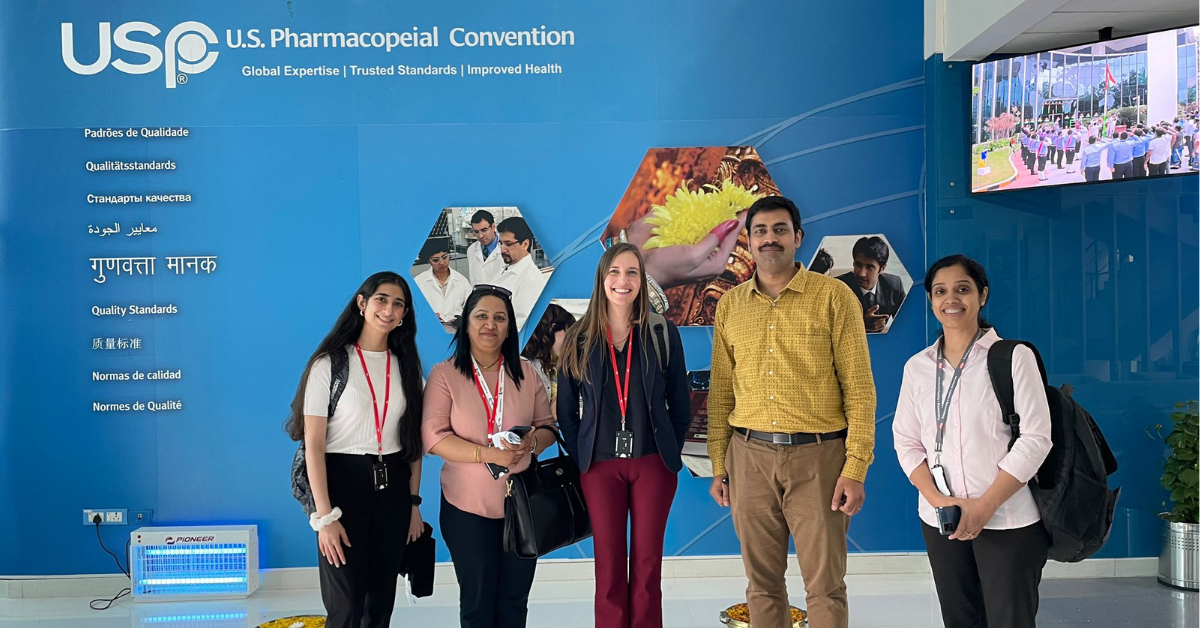 Next up was Hyderabad, which is often referred to as the City of Pearls. Here the trio got to meet esteemed organisations Dr. Reddy's, MSN Laboratories, USP, Laurus Labs, and Veeprho Pharmaceuticals. Reflecting on her visit, Fernanda said "This was my second time visiting Hyderabad, I was there 7 years ago on a business trip as well. My earlier experience had set the bar quite high for this trip. Not to mention the fact that face-to-face trainings have always been my preference when compared to online trainings. Nevertheless, this trip really exceeded my expectations! I felt so welcome by everyone, and our training sessions couldn't have been more interactive. The meeting rooms were consistently filled, fostering highly productive discussions. I am very grateful to have visited India again, especially with my two talented Indian colleagues, Manya and Rushali."
Krishnam Raju Chintalapati, Senior Scientist at USP expressed "We were thrilled to meet the Lhasa team in-person at USP-India. We appreciate their efforts to cover training on various software tools in an efficient way. The sessions were very engaging and informative. We hope to have further productive collaborations in the future."
As Fernanda, Manya and Rushali returned from their enriching trip, they carried a profound sense of gratitude for our members located in India. It was clear from these visits that Glenmark, Abbott, USV, Dr. Reddy's, MSN Laboratories, USP, Laurus Labs and Veeprho Pharmaceuticals' dedication to advancing pharmaceutical safety mirrors our own at Lhasa, and together, we are driving progress that benefits not only our members but also the broader public.
Would you like to arrange a member visit from one of our Application Scientists? Please get in touch!
Learn more about our story here.