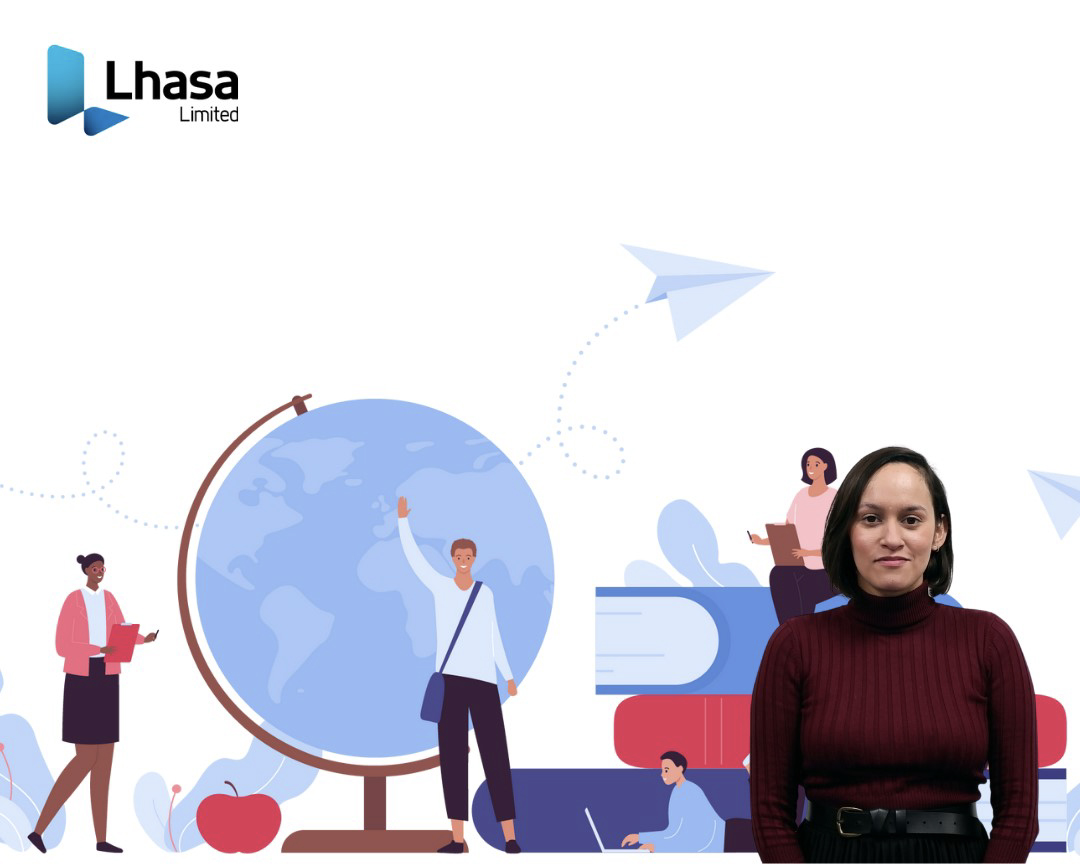 Hello! My name is Gabriela Silveria, and I work in the Applied Sciences team as a Senior Application Scientist at Lhasa Limited. In my role I work as a bridge between members and Lhasa scientists. I educate members on how to make best use of our software, and capture their feedback to improve our solutions according to their needs.
Like many of my colleagues, I relocated to join Lhasa. If you are considering a similar change, then you might find my experiences of moving to Leeds from Brazil helpful. Read on for an insight into life in Leeds and at Lhasa!
The big move
There are so many things to consider when moving to a new country. I was facing a new environment in almost every aspect of my life. This was a big step, but I was excited by the opportunity to work for Lhasa! The prospect of working with a purpose particularly caught my attention, and applying my knowledge to bring real positive change through a not-for-profit company just felt like the dream job.
I followed Lhasa on social media and it looked like a great place to work. Pictures from the culture lunches really reflected the diversity of Lhasa staff. I was already aware of the thought leading, high-impact science developed by Lhasa as my previous work at a pharmaceutical company was driven by publications developed by Lhasa scientists.
I am lucky to have friends from Brazil who were already working at Lhasa. They helped me with everything, from guiding me through paperwork to sharing their homes. Lhasa is all about teamwork and this was reflected in the help I received during my move. The People and Culture team were also very supportive. They guided me through paperwork, helped me with my Visa and provided a great relocation package that helped make the transition a smooth one.
My first days and weeks at Lhasa
Lhasa puts great emphasis on making new starters feel comfortable. My Director, Crina, showed me around on my first day and introduced me to the team who were very welcoming and supportive. They had even organised a welcome lunch! My line manager guided me through all my induction activities and continues to provide everything I need to thrive in my role.
The office facilities are incredible and the various working spaces encourage a collaborative work environment. For me, the kitchen is the highlight. You will often find colleagues cooking and eating a variety of delicious dishes together.
Exploring a new city
There is plenty on offer in Leeds, and something to suit everybody. As someone who loves cinema, I was surprised to learn from a colleague that one of the first moving picture recordings ever was taken in Leeds in 1888, on a bridge that is a five-minute walk from the office! Leeds is a great for discovering new walking spots. One of my favourites is along the canal which sits right next to the Lhasa office. Perfect for a lunch time stroll!
There are a few standout food and drink spots which I'd recommend. Bundobust is my favourite restaurant (so far), and Northern Monk makes the best hazy pale ale, Faith. Both are just a stone's throw away from the office! If you like coffee, then Kapow Coffee in the city centre makes super fresh specialty coffee beans roasted in-house and brilliantly poured.
I'd like to give a special mention to Slap and Pickle burgers – some of the best burgers I`ve had in my life! They are at Black Sheep Tap & Kitchen in Chapel Allerton. Be sure to try these if you get the chance!
If you'd like to learn more about our people and culture, check out our careers page.